Recipe Spotlight: Squash & Apples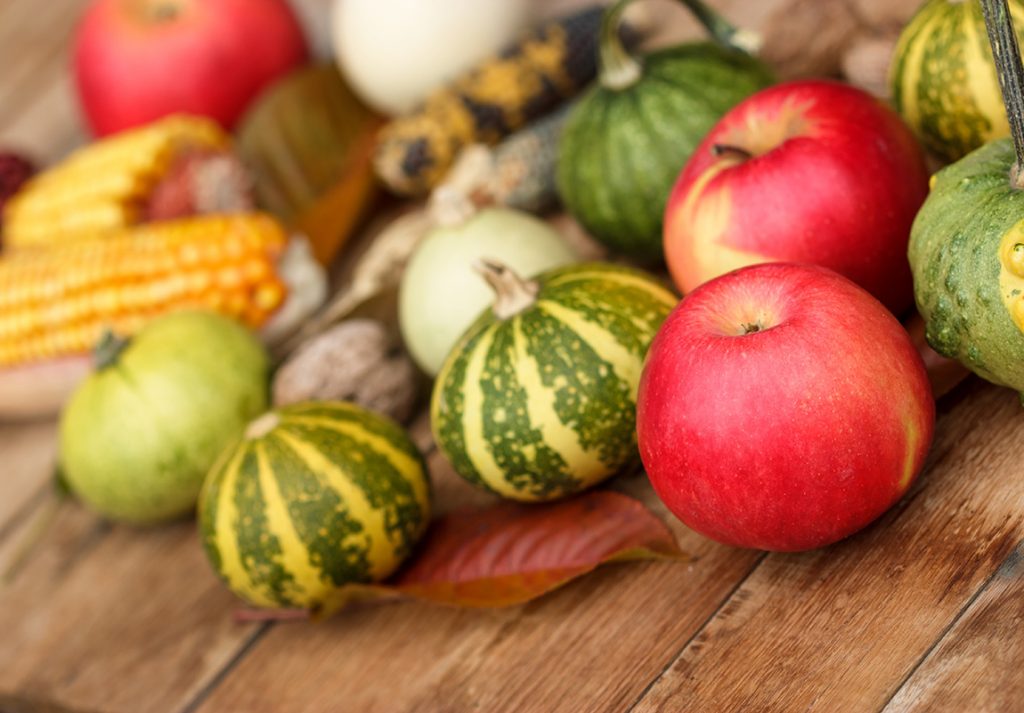 Leveraging Autumn Abundance
It's that time of year — when your countertops and cupboard space are consumed with bright, bulky fruits. Fall farm markets and stands make it easy and cheap to over-stock your stores of fresh produce. When you've polished off the grapes, pears, and beans, it's likely you'll be left with more apples and assorted squashes than you know what to do with. Rather than letting the bulbous bounty go bad, we suggest doing the unthinkable by blending sweet and savory. Beyond simply sharing a season, squash and apples play remarkably well together. Make this post your starting point for exploring a perfect match made in Autumn.
Roasted Squash & Apples – Wegmans suggests you take the easy route and just chop your produce into chunks, roast them up, and add a touch of honey. (Just try not to pay for these fall favorites by the pound unless you absolutely have to!)
Butternut Squash & Apple Soup – This easy, slightly sweet seasonal soup takes just an hour and ingredients you likely already have on hand. Just note that it requires a food processor or food mill.
Butternut Squash & Apple Casserole – Looking to dress things up a bit? This comforting casserole combines apples and squash with spices and crumble. Mix things up by substituting other squash varieties.
Mashed Butternut Squash & Apples – No one will see this seasonal side dish coming! With just five ingredients, it's the easiest way to contribute to a family feast.
The Ultimate Squash Guide – Not sure what that particular squash is for? Use this primer to unlock the best recipes and preparation methods for a dozen popular and less common squash varieties.