Summer 2019 Events at Highland Park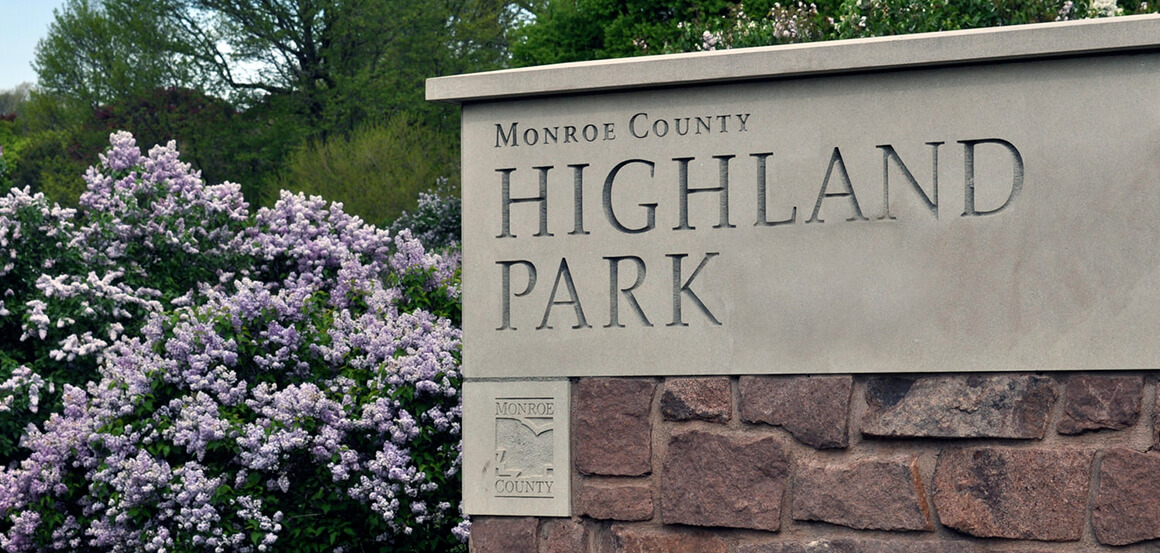 Elmwood Manor's Backyard
Here at Elmwood Manor Apartments & Townhouses, we reap year-round benefits of proximity to Highland Park. Designed with the purpose of retaining a natural appearance, this incredible greenspace packed with amenities covers 150 acres and features over 1,200 lilac shrubs representing over 500 varieties. Highland Park has a sunken garden, the "Warner Castle," and a conservatory greenhouse called Lamberton Conservatory. The outdoor amphitheater (Highland Park Bowl) is used for summertime concerts, Shakespeare in the Park, and the Free Movies in the Parks series. The park also houses many themed and memorial gardens: The Greater Rochester Vietnam Veterans Memorial, The AIDS Remembrance Garden, and the Poet's Garden are all located in Highland Park South. As though its collections and permanent features weren't enough to draw you outdoors every day, Highland Park also hosts many different kinds of events that are fun for the whole family. Here are a few examples coming up this summer.
Woodchuck Walk & Storytime
On Saturday, June 8 at 10 am, Sarah Ngo, Children's Librarian at the Frederick Douglass Library, will share woodchuck stories during a walk through the park to spot Highland's well-fed woodchucks and locate their burrows. Participants should bring a blanket and a snack. No registration is required. Woodchuck Walk and Storytime starts at 10 am at the Lamberton Conservatory.
Shakespeare in the Park
The Rochester Community Players has announced their annual Shakespeare in the Park. Performances of Macbeth will take place Tuesday through Sunday, July 12-27, at the Highland Bowl. The show is free with opportunities to support the production through concession sales and donations. Bring lawn chairs or a blanket and picnic fixings for the full summer Shakespeare experience.
Katsura Centennial
This year, there will be an extra special event hosted by The Highland Park Conservancy and the Monroe County Parks Department. Everyone's favorite tree, the 75' wide Katsura tree, turns 100 years old! Gather near the Katsura at 11 am on Saturday, August 24th, to enjoy music, work with Image City photographer Sheridan Vincent, and enjoy cupcakes.
Visit The Highland Park Conservancy website for more details about these events and to see a complete list of activities scheduled at Highland Park this summer.