The Ultimate Spring Cleaning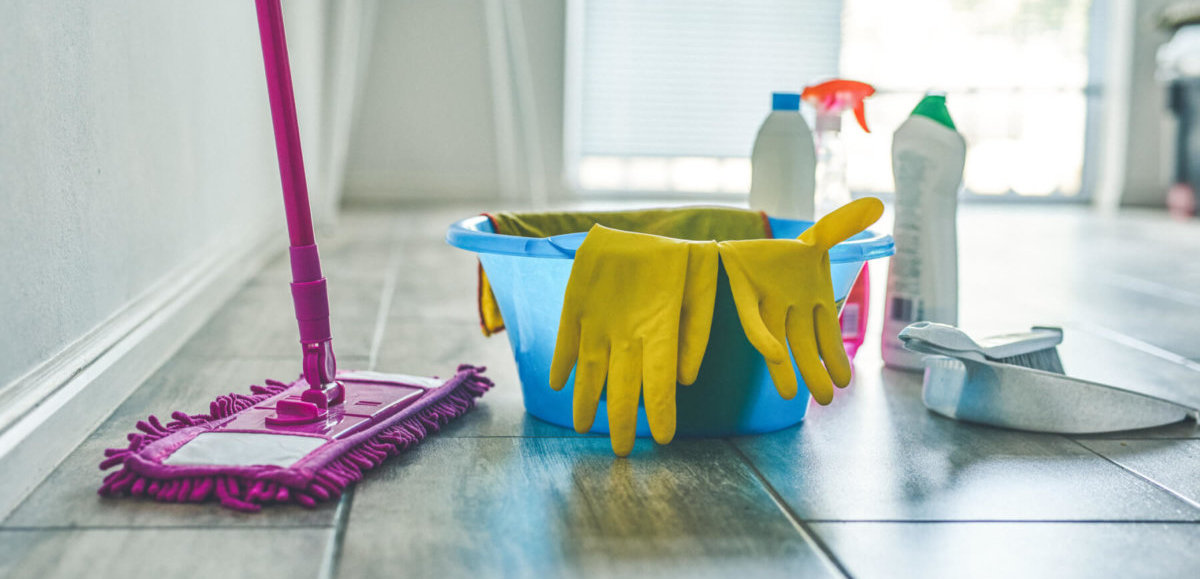 Spring is here and if you're spending more time inside social distancing, why not invest some of that time cleaning your apartment like you've never cleaned it before. With a little planning and organization, your place can look as good or even better than the day you moved in.
Before you start, it's a good idea to do a little decluttering. Grab two trash bags and divide questionable items into a "toss it bag" or a "donate bag." This is a time to be ruthless. If you haven't used something in years, and it's not a family heirloom, it should probably go. Too often, we have lots of clutter weighing us down when a clear space leads to a clear mind!
Next, put together a bin or bucket with all your supplies, so that everything you need is in one place. Try gathering the following items before you get cleaning:
Dust cloths, feather dusters, and/or ceiling/fan dusters
Extendable poles
Window squeegee
Cleaning cloths – microfiber, mirror, and glass cloths
All-purpose cleaner, window cleaner, disinfectants, and scrubs
Protective gloves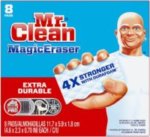 **Secret Weapon: if you've never tried them, pick up a package of Mr. Clean Magic Erasers. They're truly magical for removing things like scuffs, crayon marks, and stubborn dirt from walls.
Once your tool bin is ready it's time to start cleaning! It's easiest to go room by room so you can start and finish cleaning each room thoroughly. So, put on your gloves and follow this plan to help get you started:
Kitchen
Take out the garbage and recycling, and clean your garbage can and recycling bin
Wipe down all surfaces – countertops, cabinets (inside and out), appliances, backsplash, stovetop/burners, and door handles
Clean the microwave – put half a lemon in a bowl with water and microwave for 2 minutes. Wipe down the inside and voila – spotless!
Dust or wipe light fixtures and replace any burnt out light bulbs
Disinfect and polish the sink. Be sure to clean the basket strainer; people rarely do and it's a breeding ground for germs. Fill the soap dispenser and replace old sponges
**Extra Credit: you never know what kind of science experiment may be lurking in the back of the fridge! Check out our previous post on cleaning and organizing your refrigerator.
Bathroom
Clean the shower and tub – a mixture of vinegar and water works wonders on stubborn soap scum
Wipe down the sink, countertop, door handles, and knobs with disinfectant spray.
Clean the toilets – inside and out
Clean out and reorganize the drawers and cupboards of your vanity
**Extra Credit: wash your shower curtain and clean or replace the liner
Bedroom
Pull out items from under the bed – you might find that missing sock…or a monster!?
Wash bedding and, if you have it, swap out heavy winter bedding for lighter spring bedding
Flip and rotate your mattress
Dust nightstands, shelves, and light fixtures – and wipe down door handles and knobs
Reorganize your dresser drawers and consider donating the clothing you know you'll never wear
Clean windows, blinds and window sills. If you have draperies, take them down and wash them
** Extra Credit: clean out and reorganize your closet. Sort through clothing and accessories and, if possible, store the heavy winter items away. Have that donation bag ready for anything you haven't worn in the past year or so!
Living Room
Dust furniture, TV, and electronics. Be sure to dust the back side of your electronics and wipe down remote controls
Wipe down ceiling fans and any overhead light fixtures
Clean windows, blinds and window sills. If you have draperies, take them down and wash them
**Extra Credit: baseboards can take a beating, especially if you have kids or pets in the house. Dust them off and wipe them down with a wet cloth.
There's nothing like the satisfaction of a freshly cleaned home. So, open the windows to let in some fresh air and get to work. Once you're done, you'll be enjoying your apartment more than ever.