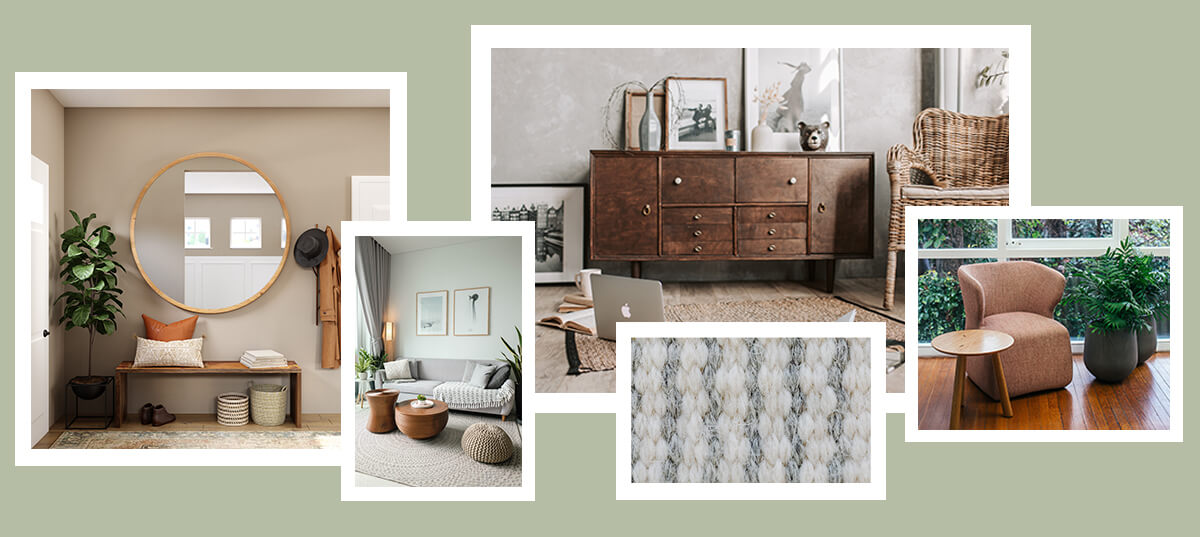 January 2022
You might wonder, what exactly drives a trend? Experts say you do. What society needs emotionally directly impacts the design esthetics that resonate. It may come as no surprise that two years into a global pandemic, what we're seeking is deep comfort. People want to be embraced by their furniture and fabrics. If you're planning to redecorate your apartment or townhouse this year, consider what decorators are calling the hottest trends.
Very Peri
Pantone has selected "very peri" as this year's color of the year. Think periwinkle with a hint of red. To liven up your space, consider adding an accessory in very peri. It's a bright color, so if you're not into it, you might like our next color trend.
Soft Earth Tones
You can expect to see more soft earth tones like olives, sages, and gray-greens, alongside sky blues, browns, and soft grays. The earth tone trend is all about creating a sense of nature and comfort. It can easily be incorporated into your decor by updating your throw pillows and blankets.
Artisan accents
A new trend is emerging where artisan items are replacing mass-produced items. These are hand crafted items that have a story behind them, versus something that came of an assembly line. An art accent piece from a local gallery or craft shop is the perfect way to add style and personality to your space.
Grandmillennial Decor
Yes, you read that right, "grandmillennial," also known as "granny chic." This trend revolves around ruffles, chintz, tassels, and toile wallpaper. After all, what's more comforting than a visit to granny's? Invest in new removable wallpaper or a tasseled ottoman to update your space,
Sustainable Furniture & Accessories
Sustainability is one of the biggest trends in home decor this year. As a result, more emphasis will be placed on buying secondhand or vintage items, shopping locally, and buying ethically sourced items. Think about visiting your local furniture consignment shop or browsing online marketplaces for a unique pieces to add to your space. You can also save a lot of money by buying secondhand furniture instead of purchasing "fast homeware" where the quality is inferior, and you may grow bored with it after a few years.
The sustainability trend also includes choosing more eco-friendly fabrics. If you've been thinking about adding a rug to your space, consider purchasing a natural wool rug. In addition to being biodegradable, wool rugs also purify and cleanse the air in your room. Last but not least, when buying any home accessory or furniture piece, consider where and how it was made to ensure you're purchasing ethically sourced items.
Sculptural and Curved Furniture
Say goodbye to rigid and boxed furniture and hello to sculptural and curved furniture. Since hard-edged shapes can feel more cold and industrial, we're going to see more sculptural and curved furniture than ever before. Consider adding a sculptural coffee table to liven up your space.
Exaggerated proportions
Consider playing with scale with your accessories to update your space. One easy way to incorporate this trend is to add an oversize lamp or mirror. Furthermore, adding items of different sizes will add more interest to your space.
If you've been thinking about updating your space, we hope these 2022 trends inspire you. Sometimes, even the smallest change can have an enormous impact on the way you feel in your space.