VIP Program Spotlight: Cooks World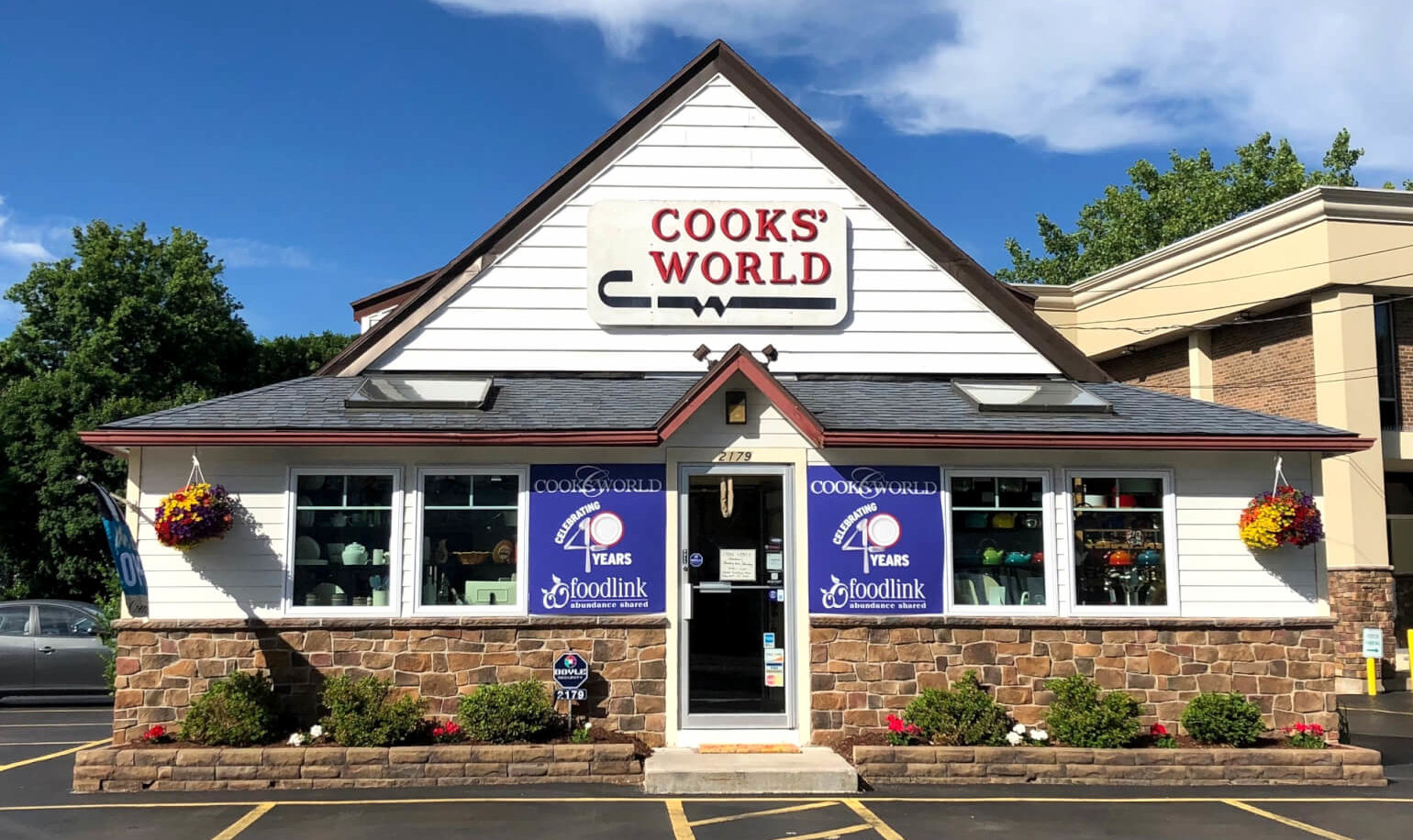 July 2020
If you're passionate about cooking, Cook's World will help you find the essential, the unique, and more. Located on Monroe Avenue in Brighton, they've been a go-to source for top-quality kitchen tools for over 40 years. From common items like baking pans and cast iron skillets to less common ones like pasta makers and gnocchi boards, they have it all.
And if you're new to cooking, there's no reason to feel intimidated. They know their stuff, they love cooking and they love helping people discover the pleasure that comes from it. They've built an amazing website to help you learn about and shop for an endless array of products. You can also sign up for their newsletter, their wedding registry, purchase gift certificates, and even browse recipes.
But the real joy comes from visiting their store, where you'll feel like a kid set loose in a toy store. Give yourself plenty of time to browse, explore and talk with their staff. Chances are you'll see things you didn't know existed and walk out with some new treasures.
Special Resident Offer 
As members of our VIP program, Elmwood Manor residents receive 20% off one non-appliance item or 10% off one appliance (some restrictions apply). Visit them online or call the store at (585) 271-1789.