Area Activity Guide: Finger Lakes Thaw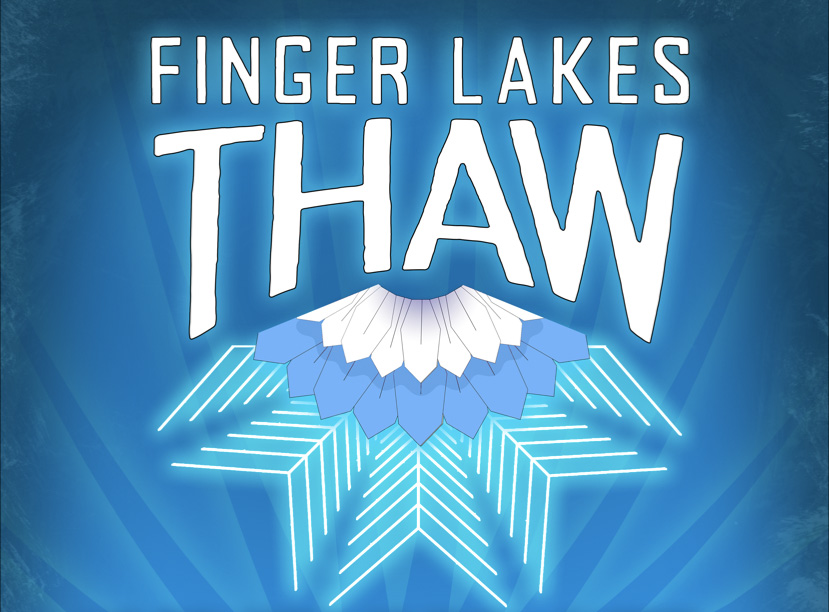 Warming Up the Winter
The founders of Finger Lakes Thaw were inspired by other festivals that compel music lovers to bundle up midwinter and explore the music scene. Friday and Saturday, March 23rd and 24th, you can share in that experience by attending the first-ever Finger Lakes Thaw, a two-day music festival featuring 35 bands playing five venues in Ithaca, New York. The $95 ticket gets showgoers access to the entire lineup for both days. This format leaves you free to stay put at a favorite venue, plan a tightly packed itinerary, or wander from stage to stage. For those who want to get a taste of Thaw but can't commit to a whole weekend of concerts, single-day, single-venue passes will be available for $20 at all venues except the Space at GreenStar.
Acts from All Over
Ithaca has long been an incubator for musical talent, and it's produced such notable acts as X Ambassadors, John Brown's Body, The Blind Spots, and Big Mean Sound Machine. The city is well known for its folk and indie-rock scenes, as well as its intimate venues. Thaw brings together a more diverse lineup than one might expect to see in Ithaca, drawing local and national acts with an emphasis on Reggae, big-band jazz, and R&B. It will, however, leverage some of those small, cozy venues, while also introducing a few new stages. Among the must-see acts at this inaugural event are Cas Haley, Double Tiger, Big Mean Sound Machine,  PJ Morton, Giant Panda Guerilla Dub Squad, and Danielle Ponder & the Tomorrow People.
Music and More
The music alone will be enough to compel a drive to Ithaca, but the excitement doesn't end there. Ticketholders will receive discounts at a variety of Ithaca restaurants. Bacchus is brewing a special beer just for the festival. You can try Acroyoga free of charge at Casita Del Polaris either day of Thaw. And, in case you missed it, Ithaca is Gorges.