Area Activity Guide: Midtown Eats 2018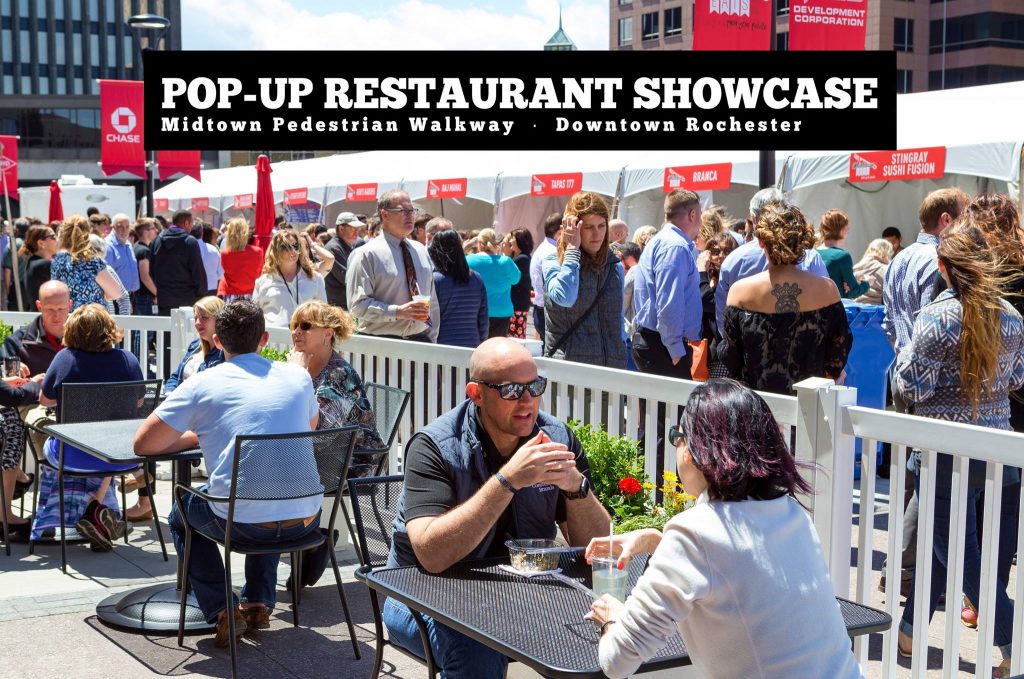 Keep on Pushin'!
Rochester's summer dining series designed to "push your palate" is back with another year of Midtown EATS. Find all the flavors of the city's best restaurants in one central location on the Midtown Pedestrian Walkway. This pop-up restaurant showcase dramatically diversifies the lunch and dinner game in downtown Rochester. Try dishes from establishments you've never heard of or enjoy your tried-and-true favorites in a new location. There's something for everyone, and you can plan your selections in advance thanks to up-to-date menu posts on the Midtown EATS Facebook page.
An Updated Format
Things are a little different this year, with shorter hours. Lunch is now from 11:30 am to 1:30 pm, and dinner runs from 5 to 9 pm. The event is more frequent, moving from last year's First-Thursday format to a biweekly one in June, July and August. You can still find free parking at the Midtown garage. Upcoming events will be held July 12th & 26th and August 9th & 23rd.