Area Activity Guide: New Year's Eve in Rochester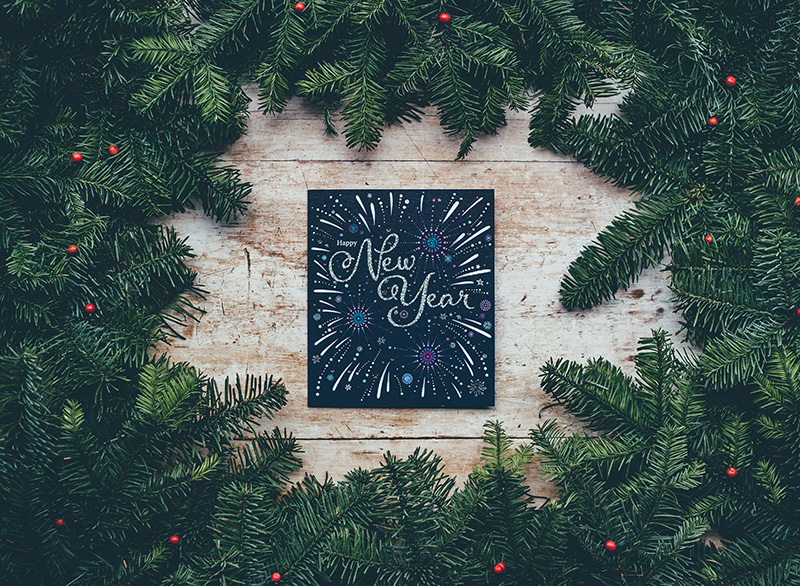 To Stay In or Go Out?
A true Upstate New York winter is upon us! For some of us, this will present an existential crisis. Do we brave the weather and ring in the New Year with our hardy neighbors? Or do we watch the ball drop under cover, with greater comfort and fewer layers? We say to each their own, and respect to everyone regardless of this decision. But your friends may have something to say about it if you wuss out on the fireworks.
The Outdoor Option
If you're a winter warrior, get thee downtown for an evening of holiday traditions for the whole family. Bring your skates to the Dr. Martin Luther King Jr Memorial Park Ice Rink for free skating starting at 5. Families rule the ice from 5 to 7, but kids will have to find other fun during the Adult-Only skate from 7:30 to 9:30. At 10, you'll want to turn your eyes skyward for an awe-inspiring fireworks display, dedicated this year to Frederick Douglass. And here's the thing about this outdoor event — it has plenty of things to do indoors. When your nose or toes get cold, head to the Joseph A. Floreano Rochester Riverside Convention Center after 7 for a DJ dance party, snacks, and tons of fun for the kids.
The Indoor Option
If you're heading out solo or with a date, the city offers plenty of events for every palate and attire preference. But if you're celebrating the arrival of 2018 with kids, there's one party that's worth a bit of a drive. Bill Gray's Regional Iceplex is the home of First Night Rochester, sponsored by Rochester Regional Health. This year's event will feature skating on three rinks with complimentary ice scooters available. Another rink will be covered with a turf floor to create the "Turf Party Zone" with multiple bounce houses, music, games and other fun activities for children of all ages. Grown-ups can supervise from the Bill Gray's Restaurant and Tap Room, which has views overlooking the Party Zone. No matter what time you hit the road, you can enjoy a countdown celebration; there will be four of them each hour on the hour!
Whatever you decide to do this New Year's Eve, be safe out there. Bundle up and don't forget that, for the first Rochester NYE ever, Uber is an option. Happy New Year, everyone!