Area Activity Guide: Summer 2018 at CMAC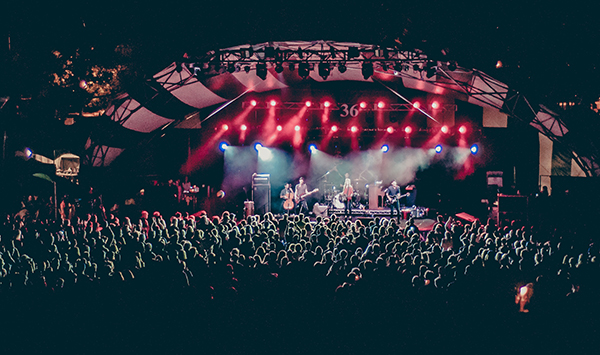 A Summertime Staple
Spring is on its way (it even feels like it!), so it's time to start marking the calendar and nailing down tickets for the must-do activities for the warm months ahead. There's nothing like a summer concert under the stars for stirring up nostalgia, bringing friends together, or making new memories. This summer at CMAC will offer a series of opportunities for New Yorkers to enjoy all of these experiences and more. John Fogerty and ZZ Top will kick off the high season with a stop on their Blues & Bayous tour. Brandi Carlile returns in a co-headlining show with Jason Isbell and the 400 Unit on July 20th. The season will close with a bang when Steve Martin and Martin Short present An Evening you will Forget for the Rest of your Life.
Other notable shows include:
Ticket sales for all these shows are either currently active or starting soon, so start gathering commitments from your best concert-going friends, then head over to Ticketmaster. Be sure to check out CMAC's tips and ground rules before your visit.
New to CMAC?
If you've never been, CMAC is Western New York's quintessential summer concert venue. It was created in 1983 by the founder of Canandaigua Wine Company on the grounds of Finger Lakes Community College. Thanks to the leadership of Constellation Brands, CMAC is now a state-of-the-art facility devoted to nurturing the arts in our community. With 5,000 covered seats and lawn seating for up to 10,000 guests, CMAC plays host to the biggest names in music and entertainment — from Tom Petty and The Who to Dave Matthews and Wiz Khalifa. If you haven't been following their concert announcements, it's time to get dialed in!