Back to School & Fall Activities Fair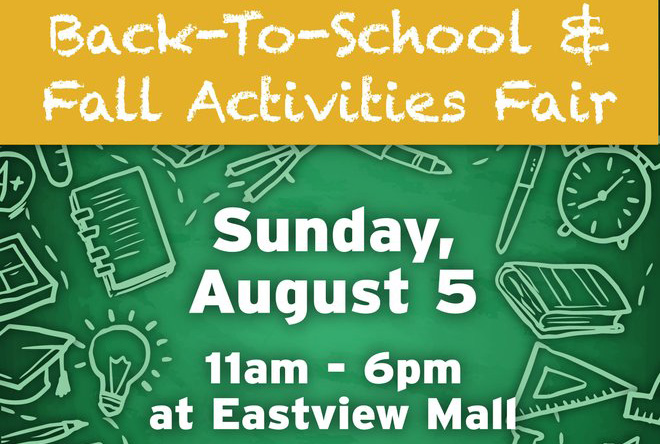 One-Stop Shopping
It's always helpful when parents of young kids can kill two birds with one stone. That's the idea behind the first-ever Back-to-School & Fall Activities Fair being held Sunday, August 5th, in the center court at Eastview Mall. Roc Parent has teamed up with Kids Out and About to give you all the information you need about the upcoming school year and extracurricular activity options, and to deliver it while you do your Back-to-School shopping!
Clothes, Classes & Clubs
Just stop at the mall between 11 am and 6 pm to explore 30+ local organizations that provider extracurricular activities and fun fall events! Kids can participate in free activities and presentations while parents connect with those who provide afterschool and weekend classes, programs, and Fall family fun! The Fair is *FREE* and open to the public during mall hours. Children and teens of all ages are welcome to come and explore!