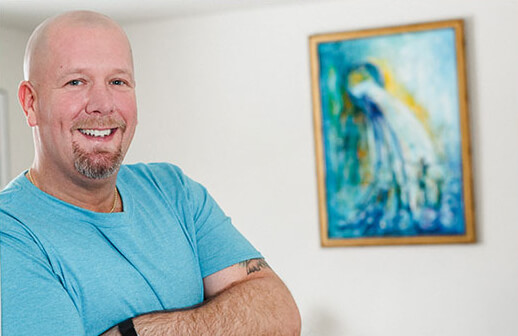 I think it's a testament to Elmwood Manor that I moved into my first apartment (ever) three years ago, and I'm still here. Having grown up in Webster, I appreciate how close I am to work, my church, my gym, and my family. I also love that the neighborhood is so quiet.
The view of Colgate is absolutely beautiful, especially in the morning. It's really easy to get into Highland Park and go to events like the Lilac Festival (without having to deal with parking). The Erie Canal is bikeable from here, Cobbs Hill is nearby, and College Town has a lot to offer. Plus, you can walk to Joey B's.
When it comes to the community, I've really been impressed by my neighbors. They've consistently been lovely people. The leasing staff is top-notch, so we get amazing customer service. I'm a business owner, and offering a deal through Elmwood Manor's VIP Perks program has been a fun way to make connections and offer something special for the other residents. It's an exciting community to be part of.
– Chris, 2017