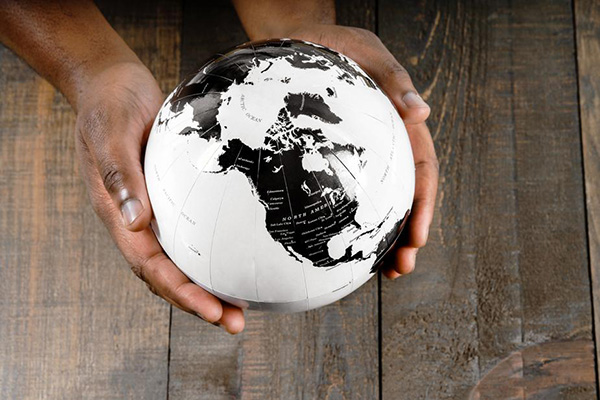 One Day for our One Planet
The search may be on for life-sustaining planets outside our solar system, but for now the Earth is our one and only. Earth Day has become the world's largest environmental movement, and it's a single day each year devoted to taking action as a global community in the interest of sustaining the planet we call home. This year's worldwide campaign is to end plastic pollution. If you want to work towards a plastic-free future, you can learn more and sign the petition at EarthDay.org. In addition to international efforts, there are lots of Earth Day events taking place right here in Rochester. For family-friendly opportunities happening all weekend long, read on.
If you've yet to explore Greenovation, the Earth Day sale is the perfect opportunity to check out this community resource. Their primary mission is the deconstruction of abandoned houses piece-by-piece so that the materials can be upcycled and reused instead of ending up in a landfill. At the sale, you can expect to find a wide variety of vintage and antique furniture, community art, local culture, building supplies, books, clothing, kids stuff, sporting goods, and many other treasures and rare finds. Exciting local initiatives and service providers will also be on hand to spread the word about their own green initiatives.
Busy on Sunday? Do your part on Saturday to help clean up Rochester's more than 3,500 acres of nationally recognized parks. Just show up at Turning Point Park and this partnership between the Seneca Park Zoo Society and the City of Rochester's Department of Recreation and Youth Services will put you to work. It's just one effort in a series of Saturday morning park clean-up events along the Genesee Riverway Trail. Get outside, get active, and get involved in making Rochester a greener, cleaner City! Tools, gloves, and snacks will be provided.
Take a walk on the wild side of sustainability by spending Earth Day at the Seneca Park Zoo. Visitors will learn about how to reduce their own waste production by recycling and repurposing. Animal experiences will include penguins, otters, and elephants, plus a nature hike focusing on invasive species and human impact on the environment. A variety of local organizations will have stations throughout the zoo to share how they're focusing on sustainability.
Looking for a high-energy, high-impact Earth Day? Head down to Parcel 5 for a celebration focusing on the responsible and sustainable use of the land we live on. A highlight of the gathering will be coming together to green the space for the day. If you've ever been to Parcel 5, you know that it's covered with gravel. On Earth Day, sod and plants will be used to decorate the space and to provide seating for everyone in attendance. Regardless of whether you plan to attend, you can be part of the effort by sponsoring some sod. There will also be music, games, food, and fun for the whole family. Check the event out on Facebook to view the 30+ sponsoring organizations taking part in this hyper-local Earth Day extravaganza.