MOMMY CITY Spring Consignment Sale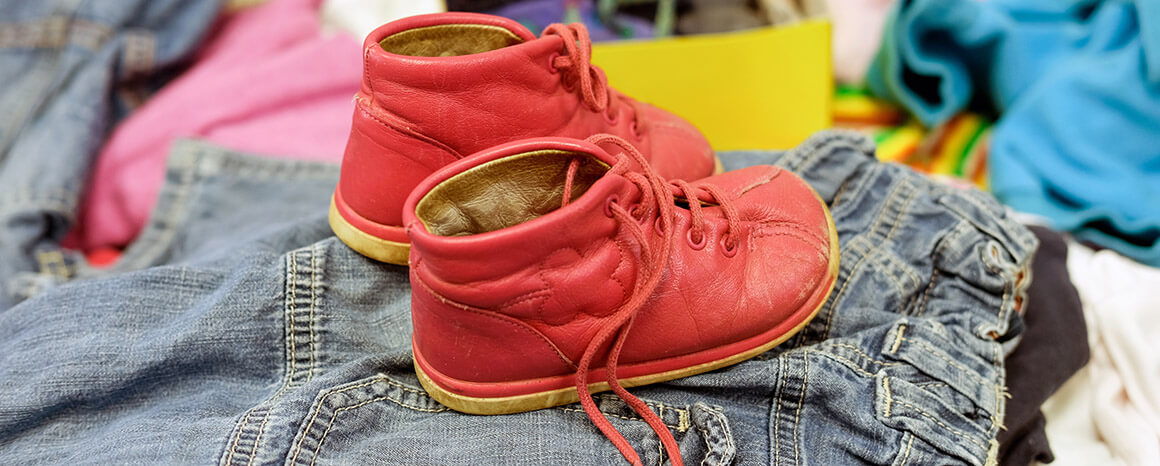 Child-Centric Consignment
If you're new to the whole parenthood thing – or if you're not but think you've been spending way too much money on toys and clothes – then it's prime time you learned a modestly well-kept secret of Rochester-based baby-gear acquisition. It's consignment. It only takes one visit to that retail behemoth to discover the outrageous cost of outfitting little humans. They need all of the things, and none of the things you already have will do. The catch is, the functional life of any given baby item is likely three months or less. Unless, that is, the child outright rejects the bottle set, $200 swing, high chair, or bouncing apparatus you've diligently constructed in your last fleeting shred of spare time.
For Shoppers
Even if you've exhausted all the year-round consignment stores in the 585 area code, we have great news. MOMMY CITY – Rochester's largest baby & kids' consignment event – is held for three days every Spring & Fall in Rochester, New York. The Spring edition is coming up the weekend of April 5-7, 2019, and will feature 40,000 items from which to select everything your kids need from newborn to young teen. There's no admission fee to shop, most clothing is priced between $1 and $5, and most items left on Sunday will be 50% OFF. This Spring's event will be held at 300 Jay Scutti Blvd., which formerly housed Gander Mountain, next to BJ's in Henrietta.
For Sellers
If you have gently used baby gear to sell, MOMMY CITY is the perfect opportunity. Just tag your items, drop them off, and you'll receive 60% of sales. You don't have to work the event, but if you sign up for a 4-hour shift, you'll keep an additional 10%. Best of all, consignors shop first! After the sale, you can pick up unsold items or leave them behind for donation to a local charity.
Friday, April 5th 10am-8pm
Saturday, April 6th 10am-6pm
Sunday, April 7th 10am-2pm
Cash & Credit Accepted