One Park, Two Playgrounds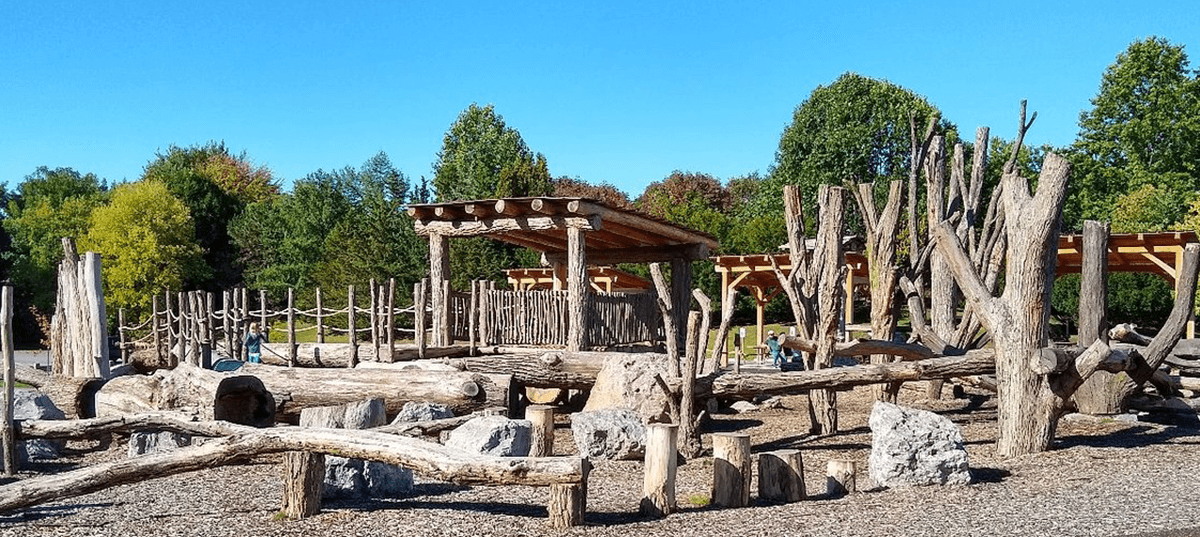 July 2022
Living at Elmwood Manor means having easy access to Highland Park. At 110 years old, it is one of the oldest and most beautiful parks in Rochester. While you've hopefully taken walks or had picnics there, it can also be a great place for your kids to play. That's because the park is home to two playgrounds. They're very different from each other and we want to make sure our Elmwood Manor parents are familiar with each.
The first is Highland Park's original playground. It's located across the street from the Lamberton Conservatory on Reservoir Avenue. It's perfect for toddlers and younger kids, because it includes a smaller play area with baby swings. There are also some fun areas to explore nearby including the Poet's Garden and the Tunnel Tree. The garden was established in 1916 to honor William Shakespeare and the tree is a hollowed-out oak so large that kids can walk right through it.
The second playground is one of the most unique in Rochester and beyond. The Lilac Adventure Zone is located along Highland Avenue near Meadowbrook Road. The playground features a series of free-form timber structures constructed from large trees and boulders salvaged from across the county parks system. It includes seasonal restrooms and a shaded picnic pavilion. Because the structures are mostly steps, bridges and balance beams, it's better suited to grade schoolers. If you bring a toddler, just make sure they are closely supervised.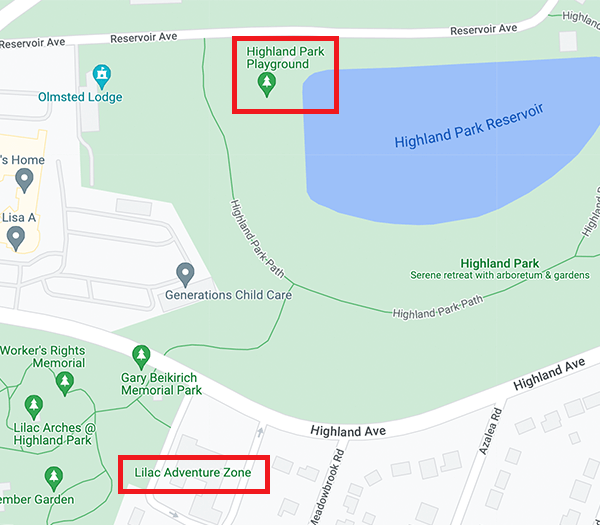 The next time your kids are complaining because they're bored, get them swinging, jumping, sliding, and crawling at these two great Highland Park playgrounds.