Silent Disco is Here to Stay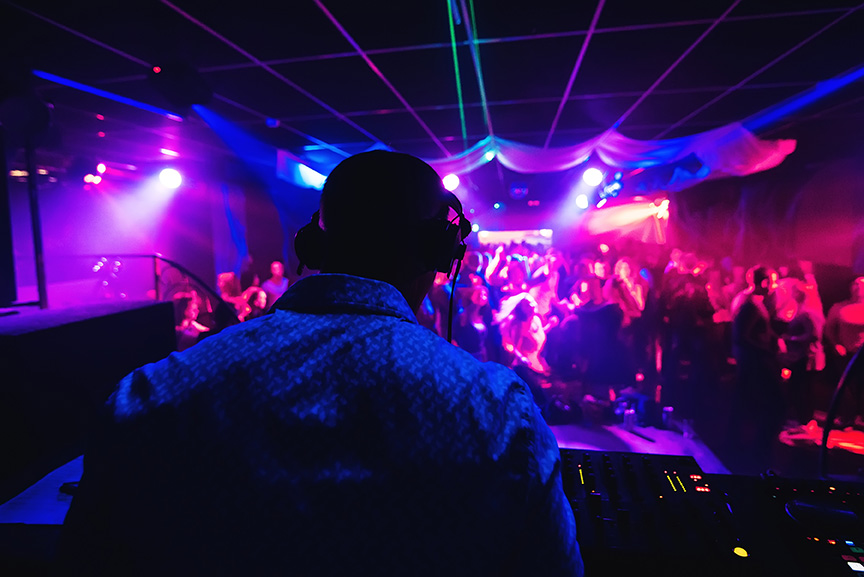 A Fringe Favorite
If you've ever scored tickets to a Silent Disco during Rochester Fringe (or failed to), you know that the wacky dance parties are one of the biggest draws of the festival. Every one has been a total sellout since 2013! Well, someone specializing in event planning finally got the memo, and now choose-your-own-adventure dance parties are changing the face of Rochester's nightlife. Whether you've been to one or not, there are now more local opportunities than ever to experience this thing they call silent disco.
Sounds Sorta…Silent
If you're new to the silent-disco scene, you might be wondering what all the buzz is about. After all — who wants to dance in silence? If you're thinking that would appeal to exactly no one, you're probably right. A silent disco (aka silent rave, aka quiet clubbing) is only quiet when you take the headphones off. That's something you might do now and then to indulge in the sheer strangeness the scenario creates. But, most of the time, you'll want to keep your color-changing, light-up headphones on. The factor that makes a silent disco more fun than your average DJ-led dance party is the variety of music options. Each headset is wired into multiple DJ-fed channels playing a variety of music types. There's something for everyone, and you can switch channels at any time. The color of your headphones corresponds to your current channel so that others know who's feeling their flow. The best, though, is when the singing to one channel gets so boisterous that it drowns out your personal audio and you're forced to sing along.
Watch Those Event Listings
There was one on Thanksgiving Eve, the biggest party night of the year. Local companies are getting in on the game. And the Penthouse at One East Avenue has made this a regular gig. The next one at the Penthouse is actually coming up on January 19th, so grab some tickets and dust off your dancing shoes. As a silent-disco enthusiast, you'll be in good company.