The Perfect Apartment Toolbox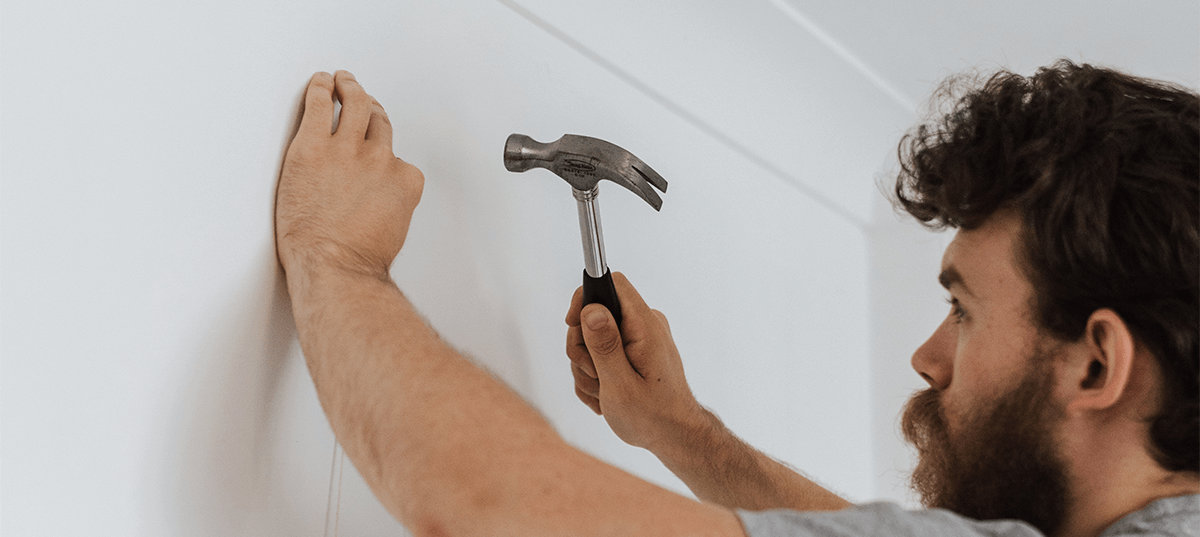 June 2022
One of the great things about living in an apartment is that someone else (i.e. Elmwood Manor) takes care of all the repairs and maintenance. Have a maintenance request? Just fill out this online form or call 585-256-8200.
But that doesn't mean you'll never find yourself in need of some basic tools. Our advice is to buy good quality tools, because they'll last forever. But only buy what you'll regularly need. That's where our apartment toolbox list comes in. Here are the things you'll most likely need and what they're useful for. If you don't think you'll be performing a particular task, just leave that tool off your list. And of course, don't forget to pick up a toolbox to keep everything organized.
Claw Hammer
Whether you're hanging a picture, assembling furniture, or just needing to give something that's stuck a bit of a tap, a claw hammer is a must-have. They come in different sizes (by weight). A typical all-around hammer is 16 oz., but 10-12 oz. is perfectly fine for most apartment jobs.
Cordless Power Drill
While screwdrivers are nice to have, manually putting together furniture or tightening multiple screws with a screwdriver will have your hand throbbing. And sooner or later you'll need to drill some holes to install hooks or shelving. A cordless power drill can help with both. There's no need to get a large, high-powered drill. Look for one that's 18 to 20 volts and doesn't weigh too much. Chances are, your drill won't come with bits so it's worth springing for a multi-piece kit with an assortment of bits that work to drive multiple types of screws and drill up to 3/8″ holes.
Tape Measure
A 25-foot tape measure will get a lot of use at your apartment. From hanging pictures to measuring room sizes for rugs and furniture, a tape measure is a must-have.
Utility Knife
How do you open all those boxes you get from Amazon? While a kitchen knife works for the job, a utility knife makes quick work of opening boxes, cutting twine, or even sharpening a pencil.
Level
Have you hung a picture thinking it's straight only to realize it isn't when looking at it from the other side of the room? A small level can help with hanging pictures, mirrors, and shelves. They're also great for leveling appliances. As in, don't you hate it when your eggs always slide to one side of the frying pan?
Additional Considerations
Depending on your needs and interests, some great optional additions to your toolbox include an LED flashlight, a screwdriver set, an adjustable wrench, needle-nose pliers, and an allen wrench set.