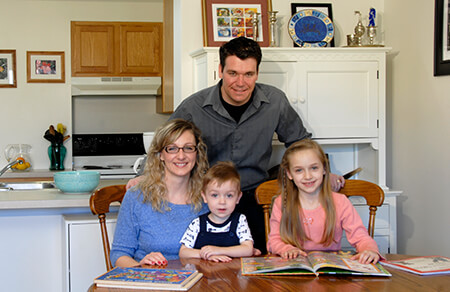 We moved here from San Diego, so my husband Jason could study computer forensics at Rochester Institute of Technology. He'll be graduating in May and we would just love to stay in our townhouse providing he can find work in network security here.
Rochester is a very family friendly City.
We enjoy Highland Park. It is such a beautiful walk and the Lilac Festival every spring right in our back yard is wonderful! And there is Wegmans… I just never want to move from this area. The Brighton library is right down the road and we visit it regularly. I actually home school my children but I do know that the Brighton School District is one of the best in the nation. If we ever change our minds about home schooling, we would have no problem placing our children in Brighton schools.
– Tammi Thrasher, 2012