VIP Program Spotlight: Joey B's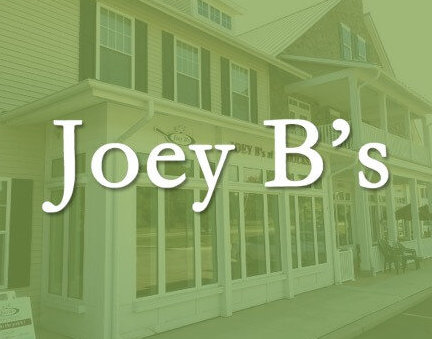 We love seeing how resilient and creative Rochester's local businesses have been about adjusting to the current health crisis while continuing to serve their customers. To help make life in social isolation easier for our residents, we're featuring these local businesses.
One of them is Joey B's Bistro, located at 1325 Elmwood Avenue. While you can't dine in right now, they're offering take out service of their delicious food. Best of all, they're directly across the street from Elmwood Manor, so you can walk there in minutes.  You can view their menu online and call in your order to 585-377-9030
Special Resident Offer
As members of our VIP Program, Joey B's offers all Elmwood Manor residents 10% off cash purchases!
About Joey B's
Chef Joseph Brophy opened Joey B's in Fairport in the early 1990's, and moved to Brighton several years ago; adding daily happy hour specials from 4-6pm and lots of extra space for guests. Between its classic continental cuisine – a mixture of French and American influences – and its specialty drinks, it's the perfect addition to the neighborhood.
First time customer? One of their regulars? No matter how many times you've been to Joey B's, they treat you as their special guest. Chef Brophy's cooking pays homage to the golden age of American restaurants; their menu has mouth-watering classics like baked brie, French onion soup, Caesar salad, rack of lamb, veal tenderloin, and sea scallop gratin. They also serve classically French dishes as well, including the chef's own country pate – a combination of pork, veal, and a smidge of chicken liver with duck fat and green peppercorns – that is spicy, smooth, and served with toast points.
Joey B's serves lunch from 11am-2pm Tuesday-Friday, dinner Tuesday-Sunday, and Sunday brunch with table service from 10am-2pm.
When It's Safe to Gather
Once it's safe to venture out and gather in groups, Joey B's space is perfect for special events and parties; they've got brunch, lunch, and dinner buffet options, in-house desserts, and child rates are available. Call to learn more about their private party menu offerings and how they take the work out of hosting.